Urgency Coupons for Mailing Lists PRO
Easily send WooCommerce scarcity coupons to your mailing list subscribers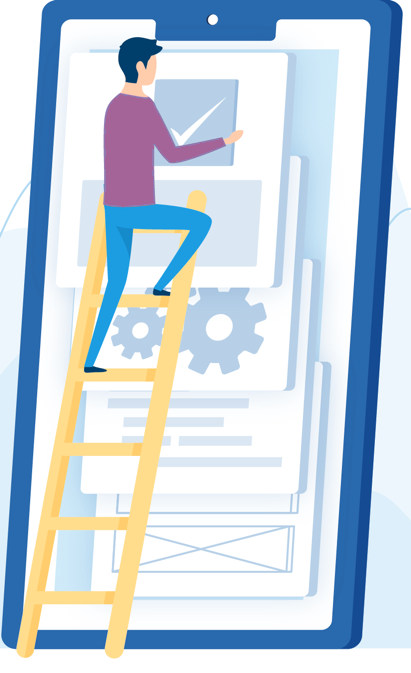 Tired of not being able to easily create scarcity and urgency coupons in your emails? We've created a way for you to simply and easily create unique, timed WooCommerce coupons that you can send to your mailing list subscribers.
Marketers have long known that creating a sense of urgency is critical to getting the potential customer to stop putting off and delaying their purchase – give them a gentle shove in the right direction by offering them a coupon that will expire unless they act fast!
We support WooCommerce, and you can create coupons that are tied to each customer and that expire within a set period of time (five days after the email, for example).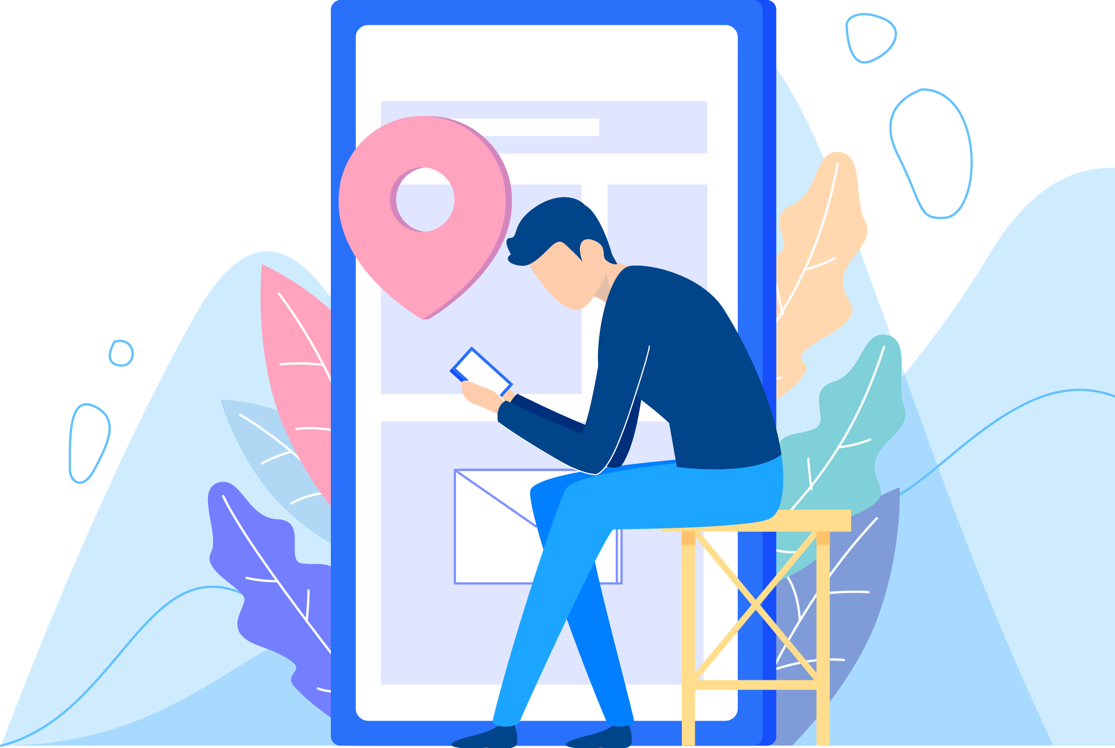 Easy to use coupon options
WooCommerce scarcity coupons are just a click away.

Build Your Email Campaign
Add your scheduled emails and let your subscribers know about the exclusive offer you have for them. You can enter their coupon code as their email plus the custom suffix that you have defined.

Define your coupon options
You can define how much the coupon is for, whether it can be used only on specific products, whether it's a percentage or dollar amount and more. And then you can define how long the coupon is valid.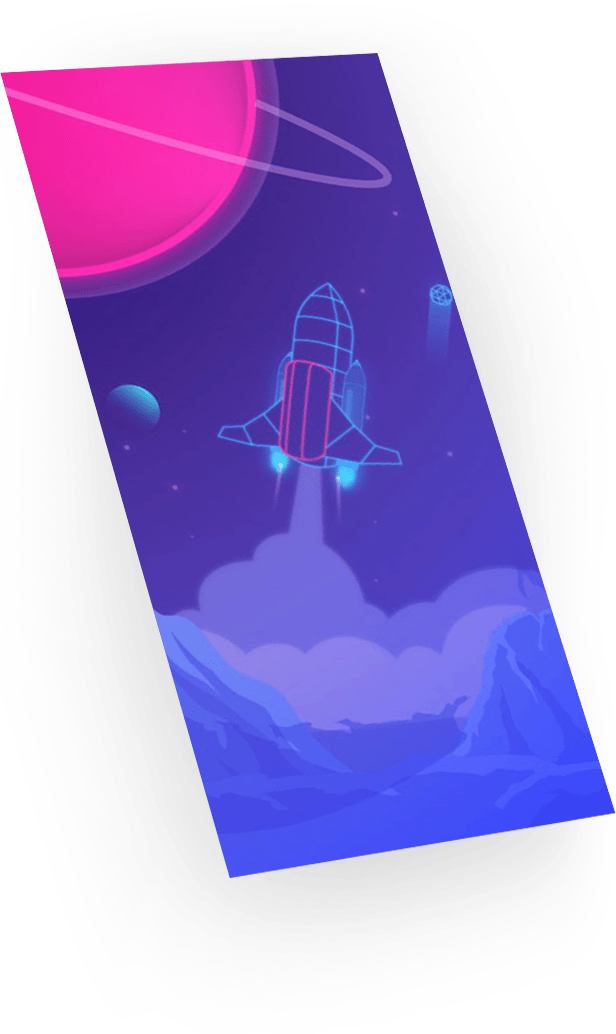 The webhook does all the work
The webhook that you define in Urgency Coupons for Mailing Lists will do all the work for you, interfacing with your email provider and your WooCommerce website and e-commerce store.

View Used Coupons
We use the standard WooCommerce coupon system, so you can easily see which coupons have been issued and which coupons have been used. We even allow you to schedule a deletion of old coupons.
Email Providers
We support a ton of email providers – if they support sending a webhook, we probably work with them.
A New Way to Keep Customers Engaged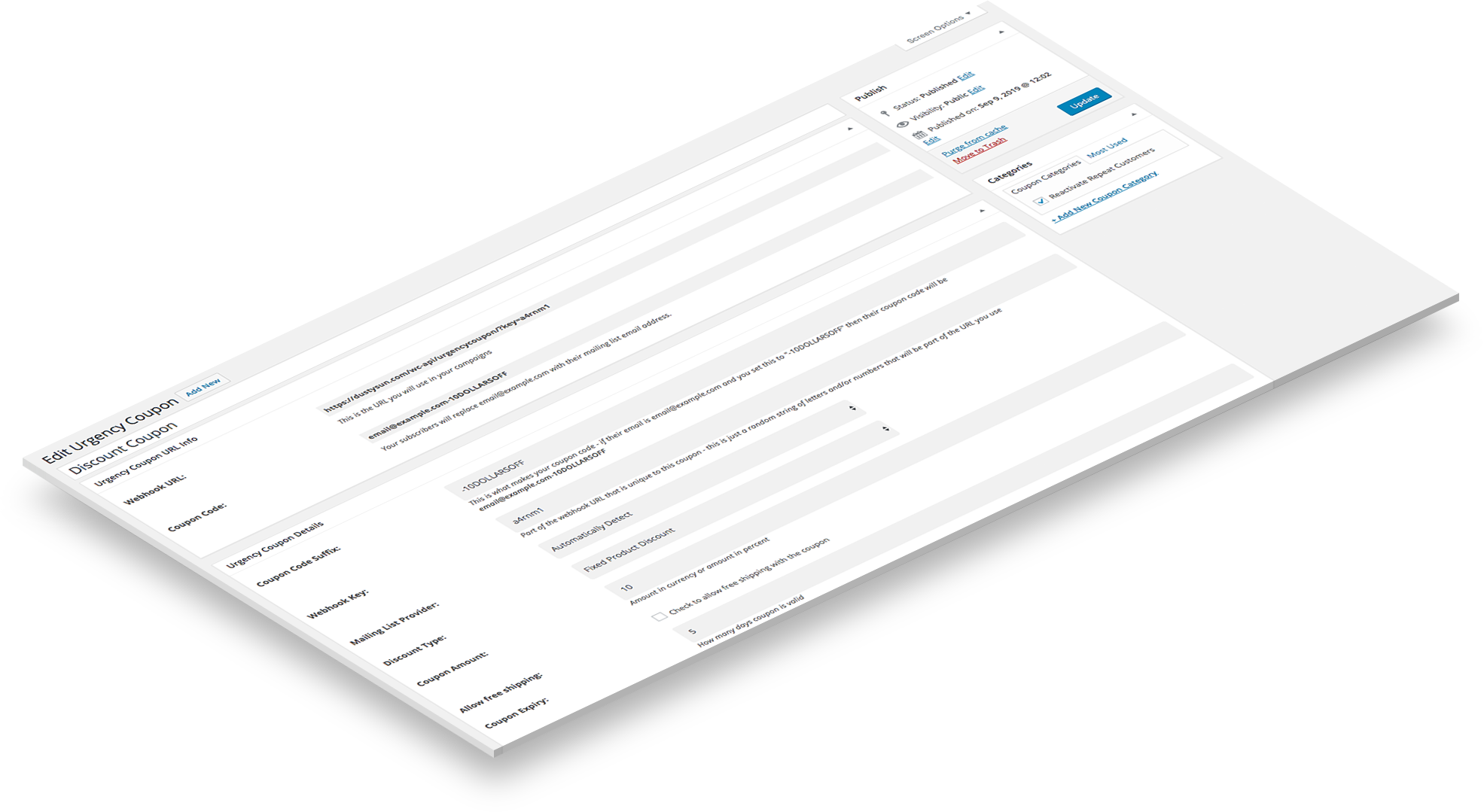 What Urgency Coupons for Mailing Lists can do for you
You need a way to keep people engaged and to make more sales in your WooCommerce store – a great way to do that is to offer your customers a coupon code as part of your email campaign. An even better method? A time limited coupon, also called scarcity or urgency coupons, so you can tell that subscriber that the offer you're sending them is good only for the next two days, five days, or whatever you choose!
This plugin lets you do just that! By setting up a trigger in your email campaign, you can create a coupon that's good for a specified period and your subscriber will use a code that's unique to them – their email address along with a code that you define at the end.
Also, since this coupon code is unique to each subscriber, you can be sure that the coupon code won't end up being shared around or even end up on those coupon sites, robbing your total profit.

STEP 1
First you need to create the urgency coupon using this plugin, Urgency Coupons for Mailing Lists, with as many coupon options as you choose.

STEP 2
Second, you need to use the webhook URL you're given in the first step and set up a webhook trigger – we have a series of posts to show you how to do this in ActiveCampaign, Mailchimp, SendInBlue, SendPulse and many more.

STEP 3
Finally, in the email(s) in your campaign, you simply tell the subscriber to use their email address (the same one at which they received your email) along with the coupon code you've specified.

Product Updates
Regular Updates included as needed, to add new services and keep up with WooCommerce updates.

Get More Sales
Create that sense of urgency and scarcity but use unique coupons so you can exactly track the effectiveness of your campaigns.

Complete Support
Support is included with your purchase to make sure the plugin works just like you expect.
Ready to turbocharge your email campaigns?
What are you waiting for? Urgency Coupons for Mailing Lists will allow you to start sending personalized email campaigns with personalized coupons right now!